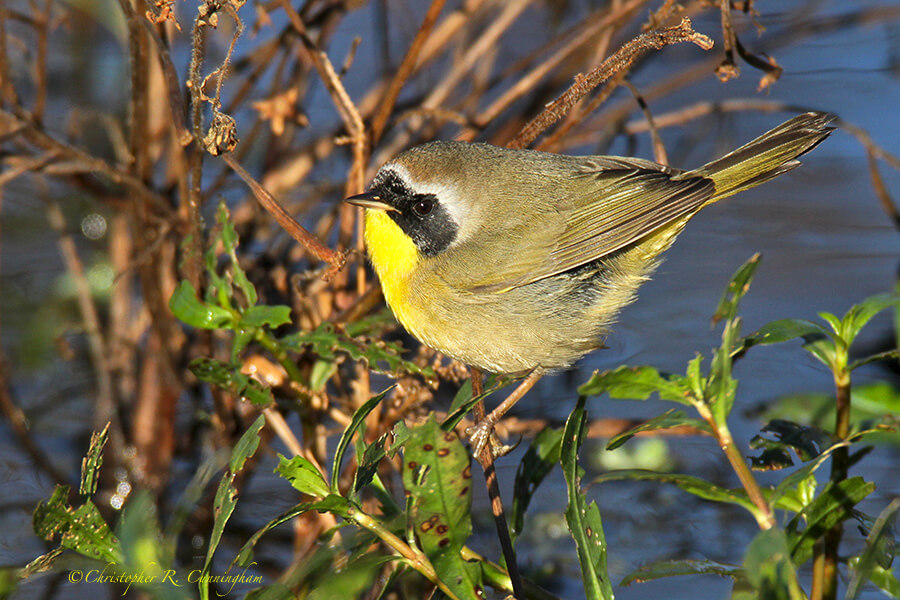 Although spring migration is the best time to look for warblers along the subtropical U.S. Gulf Coast, many species can be spotted during the winter months. We specify the subtropical part of the U.S. Gulf Coast to distinguish it from the southern tip of Florida, which has a wet-dry tropical climate. (Many species of warblers winter in southern Florida and nowhere else on the U.S. Gulf Coast. These include Magnolia, Cape May, American Redstart, and Black-throated Blue Warblers.)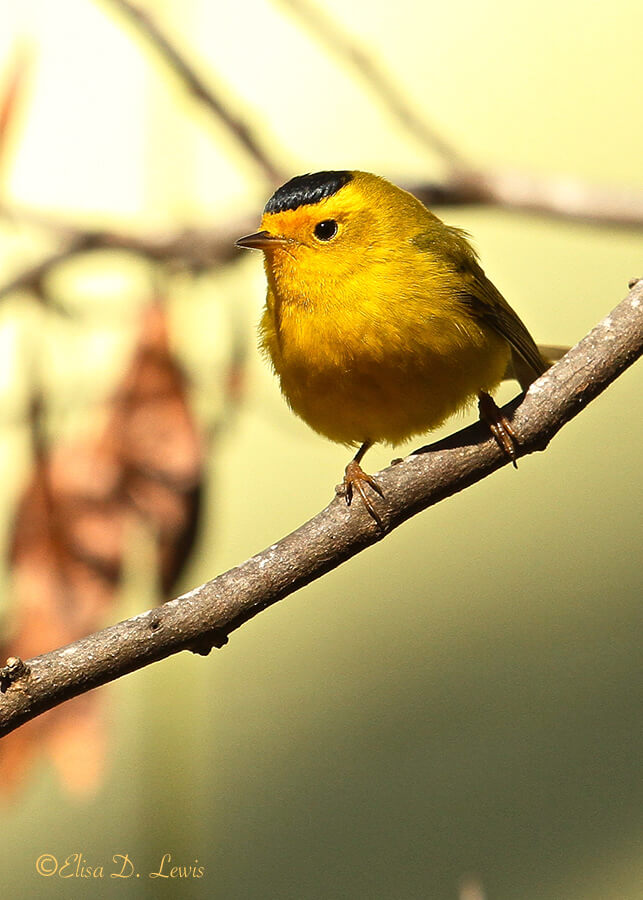 Across much of subtropical Gulf Coast Texas one may find Orange-crowned, Yellow-rumped (generally Myrtle Race, but sometimes Audubon's Race or hybrids), Black and White, Pine, Wilson's, Palm, and Common Yellowthroat Warblers. Prairie Warblers may be found on the coastal tip of Louisiana and in Florida, except the Panhandle. At the extreme southern terminus of the Texas Gulf Coast, one may find Yellow-throated, Black-throated Green, Black-throated Gray, Yellow, Ovenbird, Northern Waterthrush, Northern and Tropical Parula, and Nashville Warblers–which makes it just about as good a place to bird in the winter as Florida.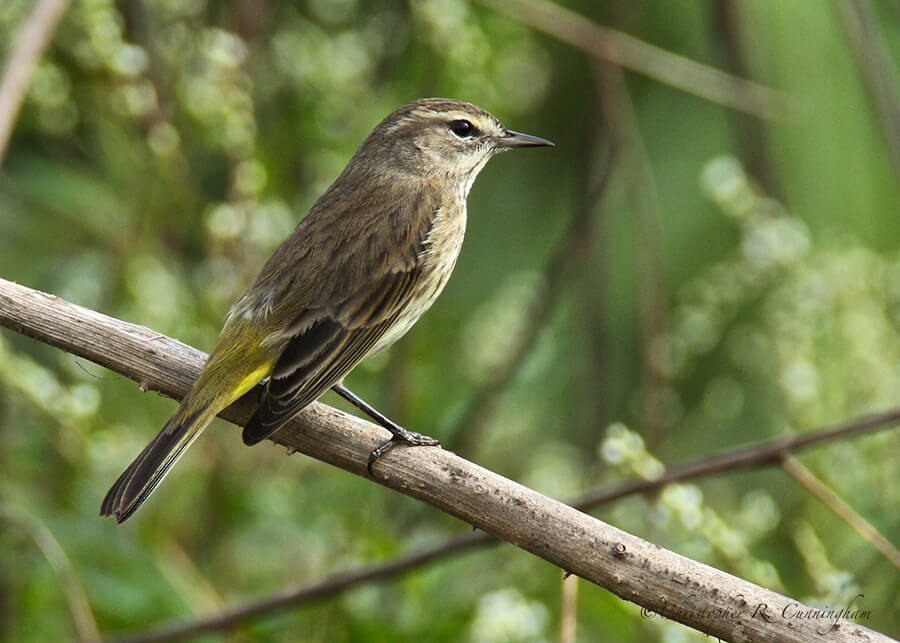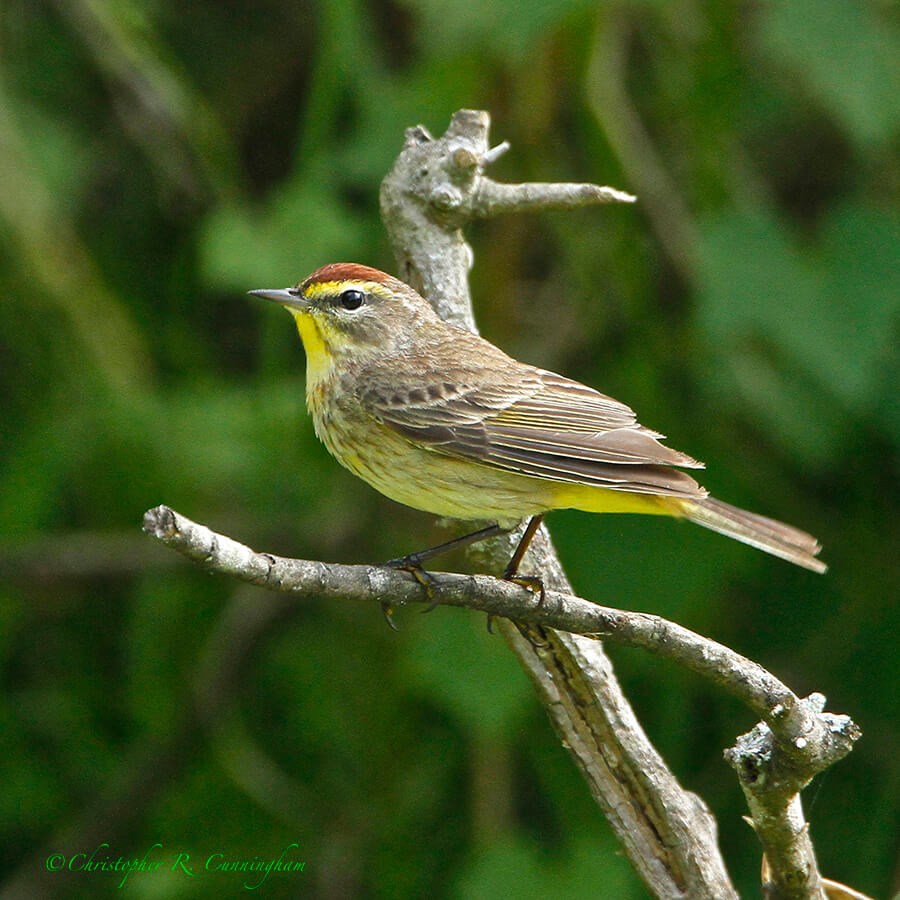 Warblers are among the most difficult birds to photograph given their small size, lightning fast reflexes, and (often) a propensity to inhabit dense, thickly tangled vegetation—so we like to bird for warblers as much as possible to maximize photo-ops, even during less than ideal times of the year.
Birding for warblers in the winter has positives and negatives. The biggest positives are, of course, the cool weather and lack of biting insects. The slight downside is not seeing the Dendroica genus of Wood Warblers in their most flamboyant breeding colors. Dendroica warblers often exhibit different plumage colors in the breeding (spring and summer) and non-breeding (fall and winter) seasons as illustrated in the two photos above. The solution to this minor drawback for winter bird photography is, of course, is to bird for these fellows in both breeding and non-breeding seasons!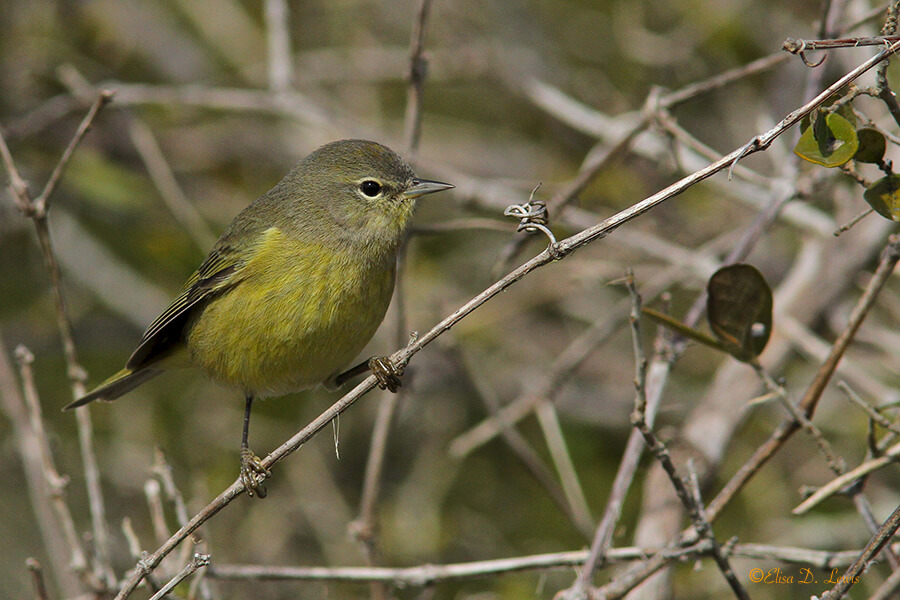 If winter comes, can spring be far behind? —Percy Bysshe Shelley, Ode to the West Wind

©2014 Christopher R. Cunningham and Elisa D. Lewis. All rights reserved. No text or images may be duplicated or distributed.