A change in the weather is sufficient to recreate the world and ourselves. –Marcel Proust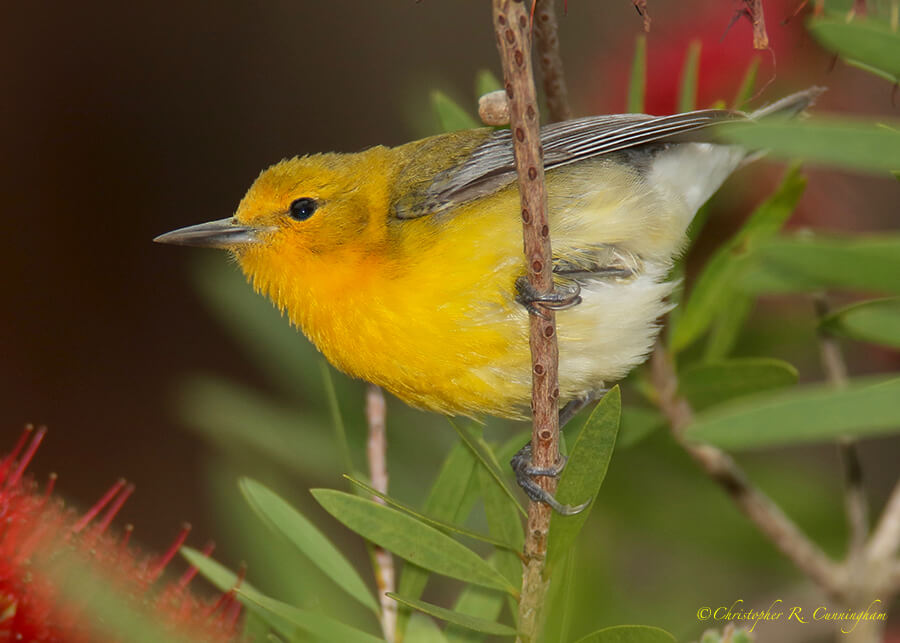 This weekend we went binocular birding at Brazos Bend State Park, again. We decided to leave the photo gear at home given the dense clouds and patches of rain and drizzle. While we were sitting on the bench on the west side of Old Horseshoe Lake, I was grousing about how I was tired of only seeing the usual suspects. Just as the words left my mouth, I spotted a pair of Cinnamon Teal drakes dabbling among the aquatic vegetation right off shore–a personal first for this park. These birds were likely early migrants at the extreme eastern extent of their migratory range. A nice sighting, but even with that I'm ready for a change. Of course, the next big change is spring migration . . . and the passage of dozens of glorious wood warbler species across the Upper Texas Gulf Coast.
Now is the time to start brushing up on Warbler identification. It's amazing how quickly this skill fades over the year, but equally amazing how quickly it returns after a few days in the field in April. Last spring was a fairly good one for seeing new or unusual warblers. Specifically, we saw Blackpoll Warblers, Golden-winged Warblers, Cape May Warblers, and a single Prairie Warbler at Lafitte's Cove.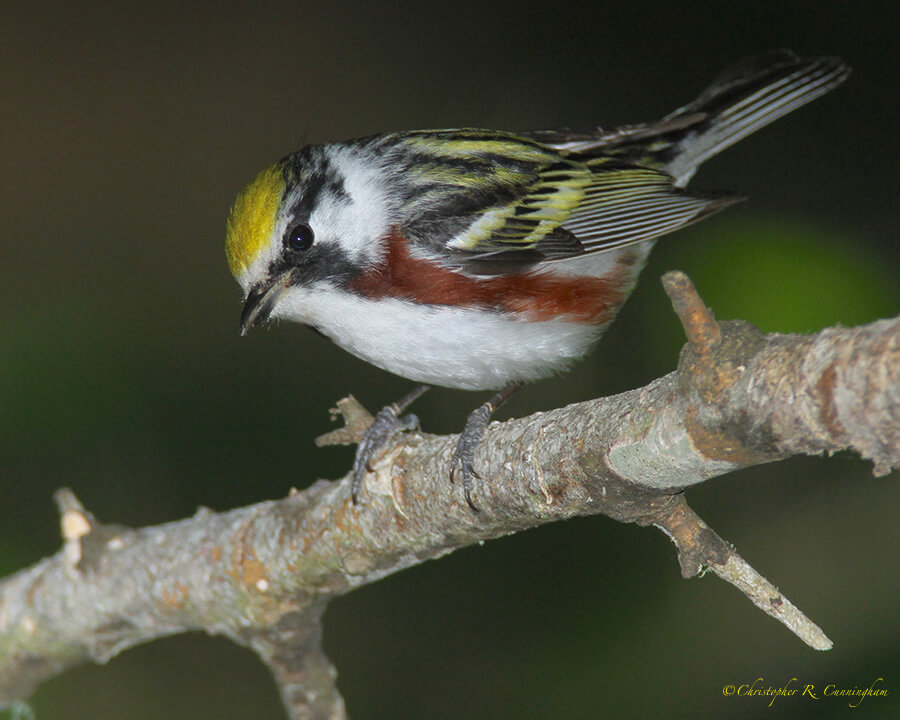 After about six years of serious birding, my personal warbler species count stands at thirty-eight, with decent images of about half that many. Soon we'll be planning trips to see specific tough-to-find species: Big Bend for the Colima Warbler, Michigan for Kirtland's Warbler, and so on.
Spring brings hope for, if not new species, then better images of birds we've seen and photographed before. Maybe this is the year I will find the holy grail of bird photography–a technically perfect shot of a rare warbler, a big juicy caterpillar in its beak. Spring migration brings the sense that anything is possible –yes, Virginia, a storm could blow a Black-throated Blue to Galveston! Dream big or stay home!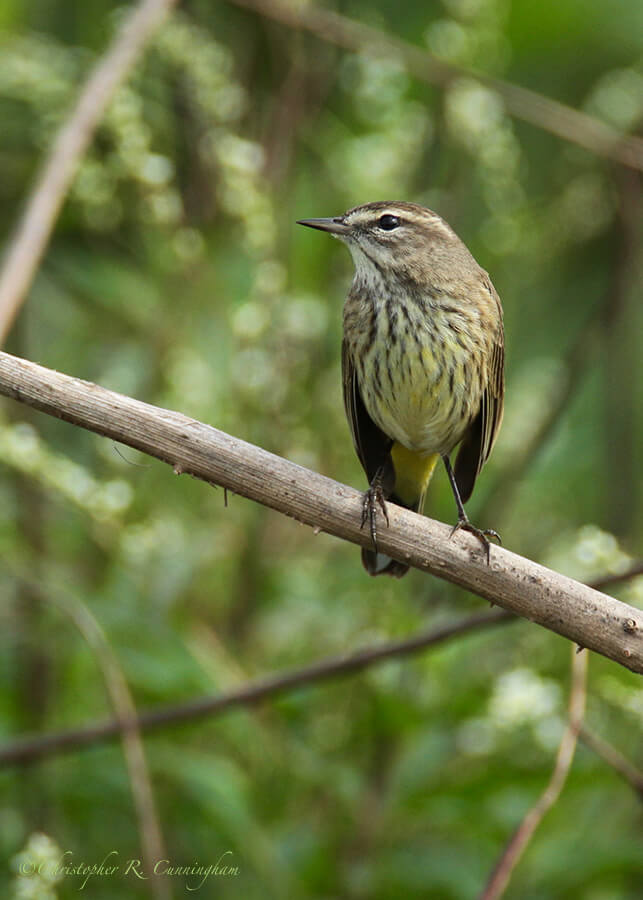 ©2018 Christopher R. Cunningham. All rights reserved. No text or images may be duplicated or distributed without permission.