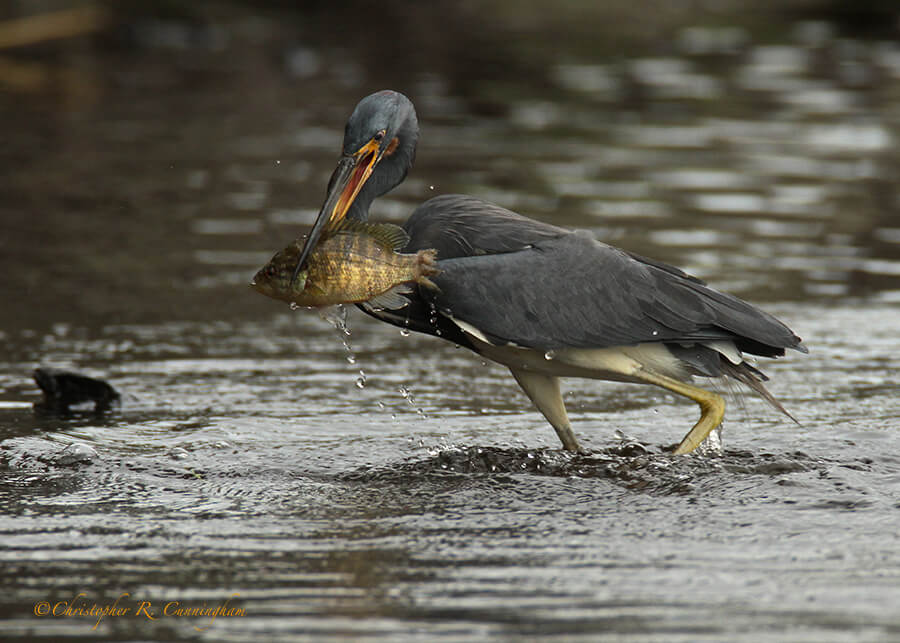 Over the past week we were able to spend a few days at Myakka River State Park (MRSP) in western Florida near Sarasota. We were struck immediately by similarities to Brazos Bend State Park, Texas (BBSP). Both are subtropical low-relief state parks centered around rivers and lakes. The winter water bird avifaunas are also similar–with a few exceptions, Wood Storks and Double-crested Cormorants having the most conspicuously different abundances at the two parks.
Over the years I have only seen one Wood Stork at BBSP. On the other hand, Wood Storks proved to be common at MRSP during our stay, and we were able to observe them in flight overhead, underwing hunting/fishing and "wing flashing" (herding aquatic prey by waving a wing) at Alligator Point. The oxbow lake at Alligator Point provides the birder or photographer an excellent vantage point to observe bird behavior deep off the beaten track—but watch out for poison ivy! Pied-billed Grebes are present in small numbers (relative to BBSP) at MRSP, but Double-crested Cormorants are abundant and making a living the way the grebes do at BBSP, namely diving after prey in shallow freshwater lakes.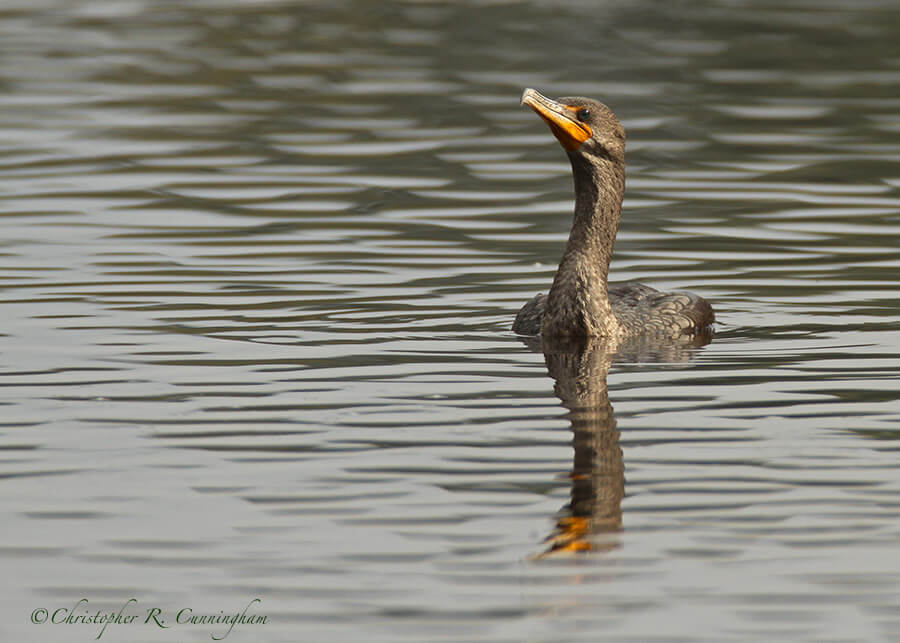 The prey are conspicuously different at these two parks, however. At this time of year at BBSP the birds seem to be consuming a mix of fish, amphibians (frogs and salamanders), and arthropods. At MRSP we only saw fish being taken–several species of gar, Tilapia, bass, and small catfish . . . although one Great Blue Heron was convinced he had a snake or Amphiuma salamander and pecked a poor stick to bits! The absence of crawfish prey struck me as remarkable, and I asked a ranger about it. He said that during the dry season, the crawfish remain in their burrows. Perhaps when the rains return and some the low-lying areas flood again, crawfish will be on the water bird menu.
In general, our time in western Florida has brought up a number of fascinating topics for thought, research, and future travel plans that will no doubt be discussed in this blog at some point in time. How are Tilapia (an invasive), for example, impacting the environment generally and wader diets in particular. Also, where are the amphibians? Could we be seeing another example of the global amphibian crisis? These questions make me want to bird this amazing park during other times of the year.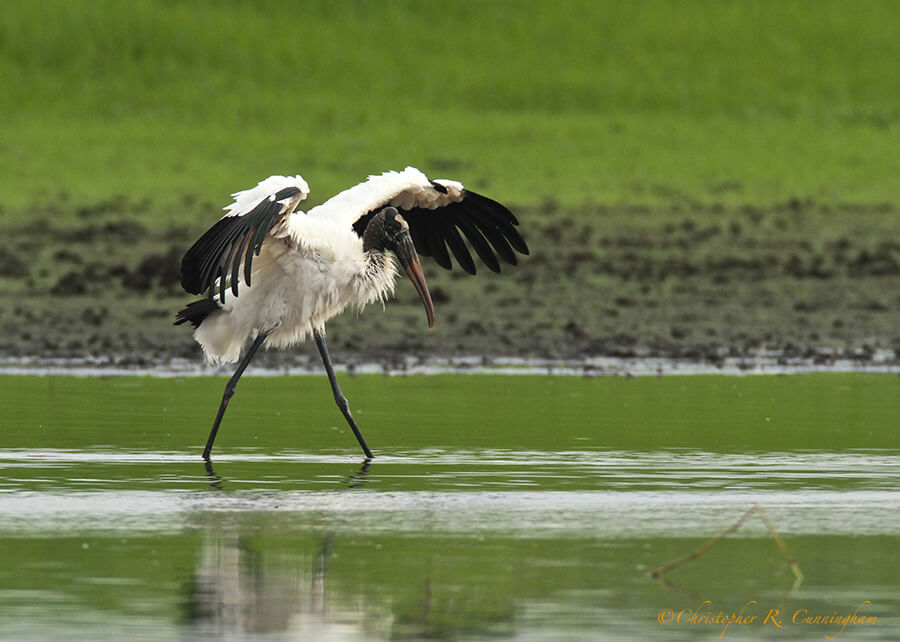 My parents didn't want to move to Florida, but they turned sixty and that's the law.–Jerry Seinfeld
©2014 Christopher R. Cunningham. All rights reserved. No text or images may be duplicated or distributed without permission.