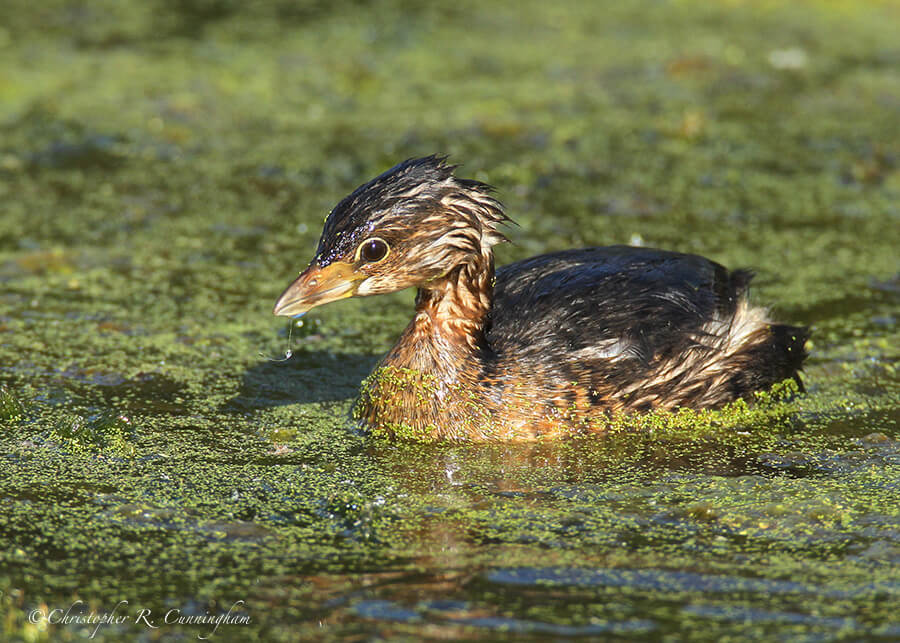 Things are slow now. Along the Texas Gulf Coast, we are in a time of transition within a time of transition. Most of the songbirds have moved through, but we still await the big waves of waterfowl. Some wintering shorebirds have arrived including Long-billed Curlews, and Least and Spotted Sandpipers. Sandhill Cranes can occasionally be heard and seen overhead, and there are a few ducks paddling around here and there. The numbers of Blue-winged Teal are increasing, and a few Ring-necked Ducks are about. On the big plus side, everywhere we've gone over the past week or so was mercifully free of biting insects.
During such slow times I have to focus on more detailed observations of familiar species. Last weekend at Brazos Bend, for example, Pied-billed Grebes were visible in unusually large numbers. Small groups of three or four birds were scattered across Elm Lake. One cluster contained three adult birds and a youngster, shown above. The youngster hunted in a different fashion than the adults. It paddled around on the surface and dunked its head and neck below the surface to search for prey (rather like a loon!). As always, the adults settled into the surface of the water and then dove, reappearing a few seconds later. But big prey was not on the menu that day. I watched for an hour or so hoping to witness an epic battle with a big fish, frog, or crawfish, but I saw only insects being consumed.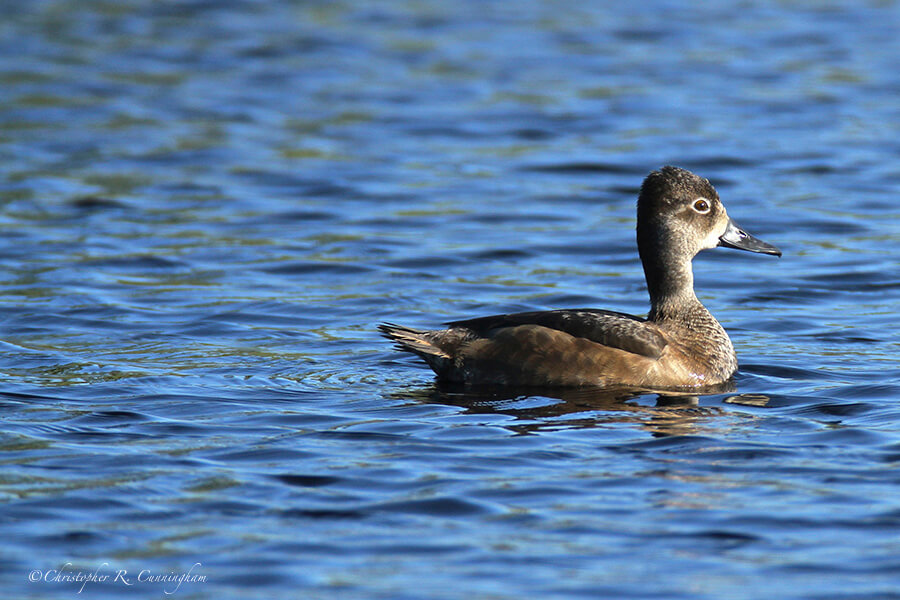 A visit to the drippers and environs at Lafitte's Cove last week yielded few avian sightings. I spotted a few Ruby-crowned Kinglets, a Pine Warbler or two, and a few Northern Mockingbirds. The ponds were nearly as unproductive. I noted Mottled Ducks and  a single Ring-necked Duck, and I played hide-and-seek with a deeply distrustful Marsh Wren.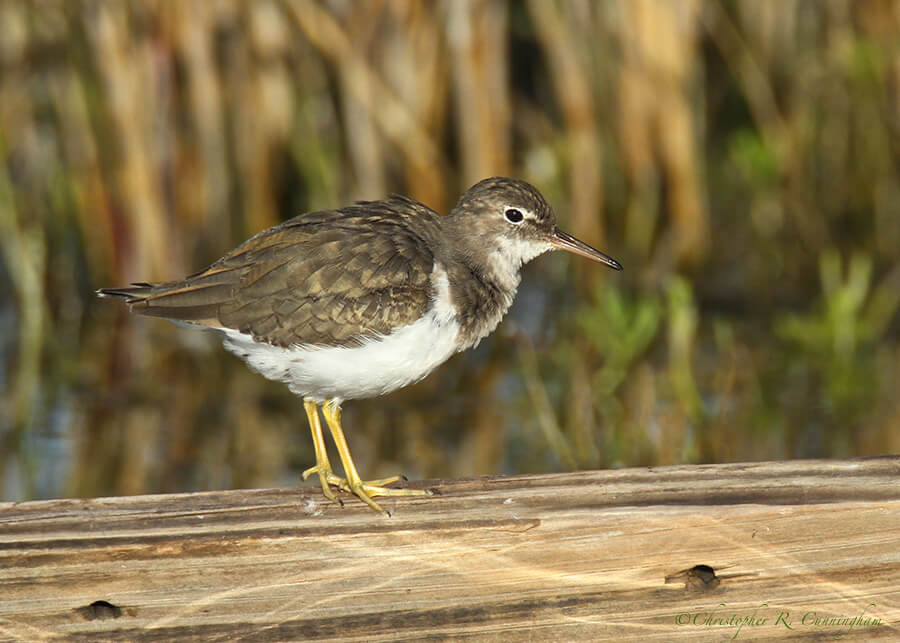 Frenchtown Road, Bolivar yielded a lone Spotted Sandpiper that strutted and posed along the remains of a floating wrecked wooden structure for an extended photo shoot. Overall, I saw the usual mix of winter waders and shorebirds, including a bathing Long-billed Curlew. Again, nothing unusual. Come on birds! Where are all you oddballs?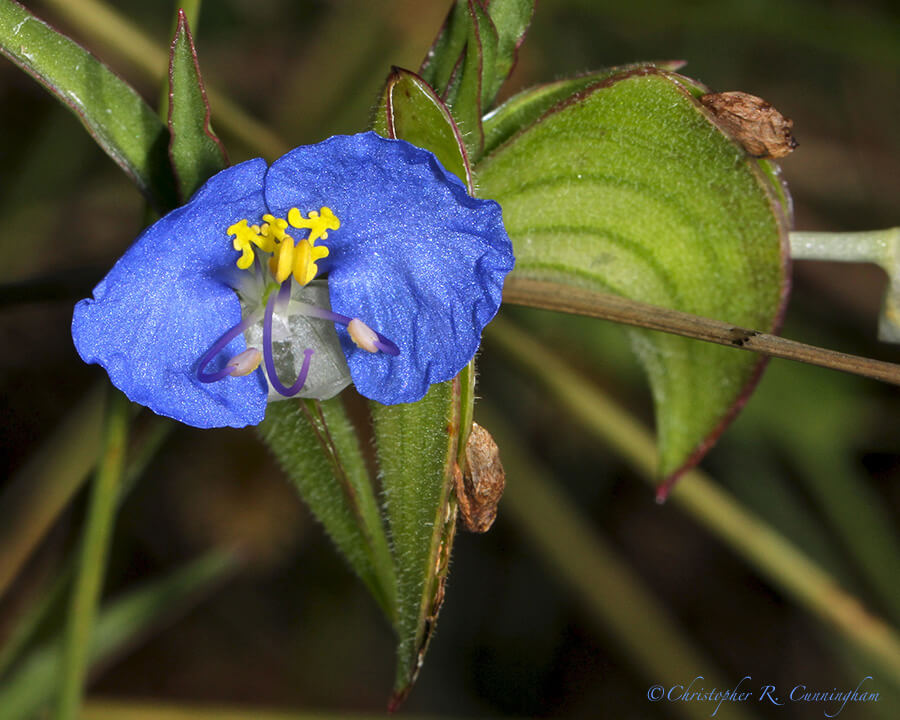 When no birds were to be seen (and this was most of the time), I turned my lenses on insects and flowers. Elm Lake was ablaze with brilliant yellow Bidens aurea. I am still experimenting with my new 25mm extension tube. This week I discovered the arthropod macrophotography of Thomas Shahan, an Oklahoma artist who has been getting extraordinary results with some rather modest equipment—clearly an impetus to up my own macro game. I even ordered a few new minor gadgets to help out with macro. Overall, I am still waiting for something weird  to happen . . . .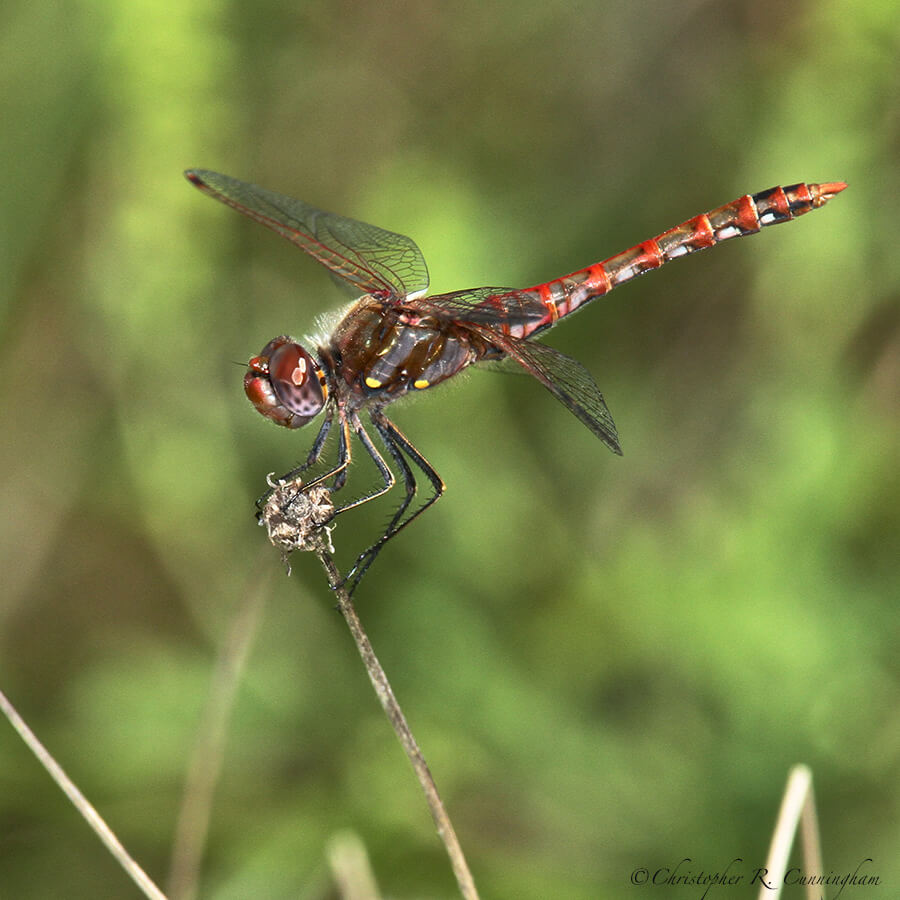 The invariable mark of wisdom is to see the miraculous in the common.—Ralph Waldo Emerson
©2014 Christopher R. Cunningham. All rights reserved. No text or images may be duplicated or distributed without permission.