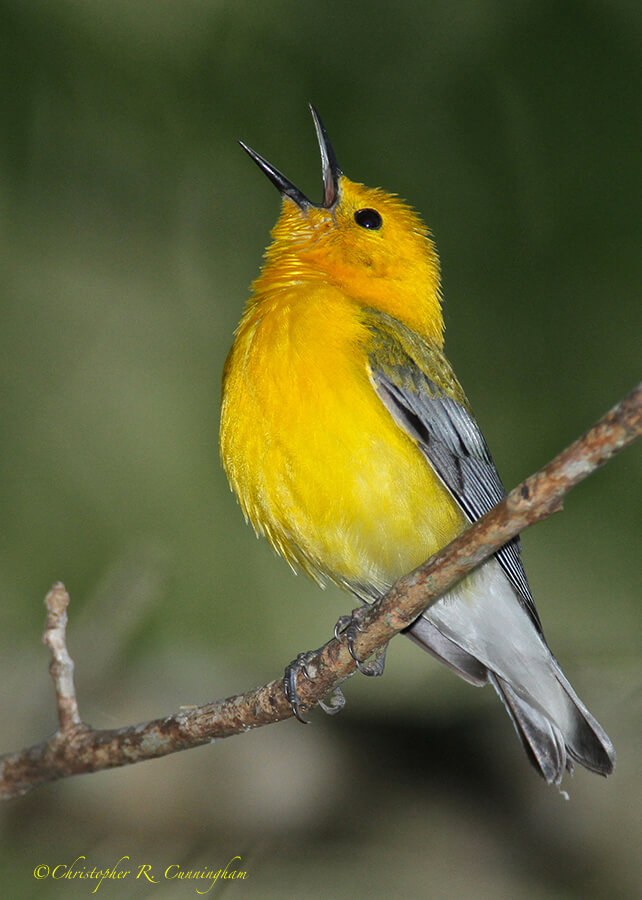 Over the past week, as migration began to wind down, we birded from High Island, down the Bolivar Peninsula, to Pelican Island, and south to Lafitte's Cove, Galveston Island, taking pains to see a variety of habitats. I also took a solo trip to Brazos Bend State Park (BBSP), hoping to capture wader hunting scenes, as well as nesting and singing birds along the trail between Elm and 40-Acre Lakes (sometimes called Observation Tower Trail), a place I call "Warbler Alley."
Many of the songbirds that migrate through Texas do not breed along the Gulf Coast, so we are not treated to their songs. Some birds do breed here, however, and at this time of year the forests, fields, and wetlands are filled with singing males of these species.
Perhaps the most noticeable of these singers are the Northern Cardinals, Carolina Wrens, Northern Parulas, and Prothonotary Warblers. The calls and songs of flycatchers can also be heard here and there if you listen carefully. I've seen the songs of the Prothonotary Warbler slighted by authors as repetitive, but I am grateful for any help I can get in locating any warbler species, especially such a beautiful one that, in the great majority of cases, sings in the shaded canopy.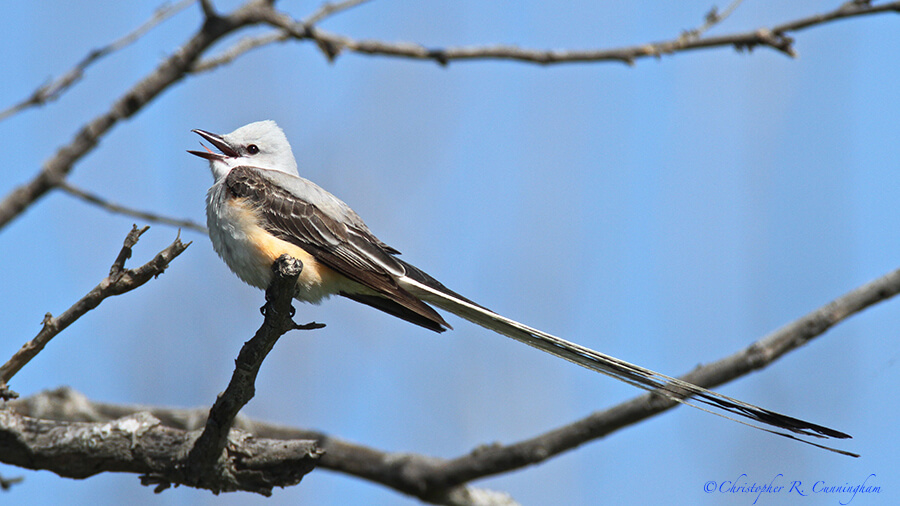 One of the things I especially like to keep an eye out for at this time of year is cavity nesting. Two of the loud singers common at BBSP, Prothonotary Warblers and Carolina Wrens, nest in cavities, such as abandoned woodpecker holes. Northern Parulas breed in the eastern one-third of Texas among Spanish moss and other epiphytes in forested areas near water. This makes BBSP an excellent place to search for singing and nesting Parulas.
Although Scissor-tailed Flycatchers breed throughout Texas (except for the western extremities of the state) I've never noticed any nesting scissor-tails at BBSP, even though there are significant grassy areas bordering forest. Perhaps I've just missed them. In total, I've seen just two Scissor-tailed Flycatchers at Brazos Bend. Both were flying along Pilant Slough. All the more reason to keep looking!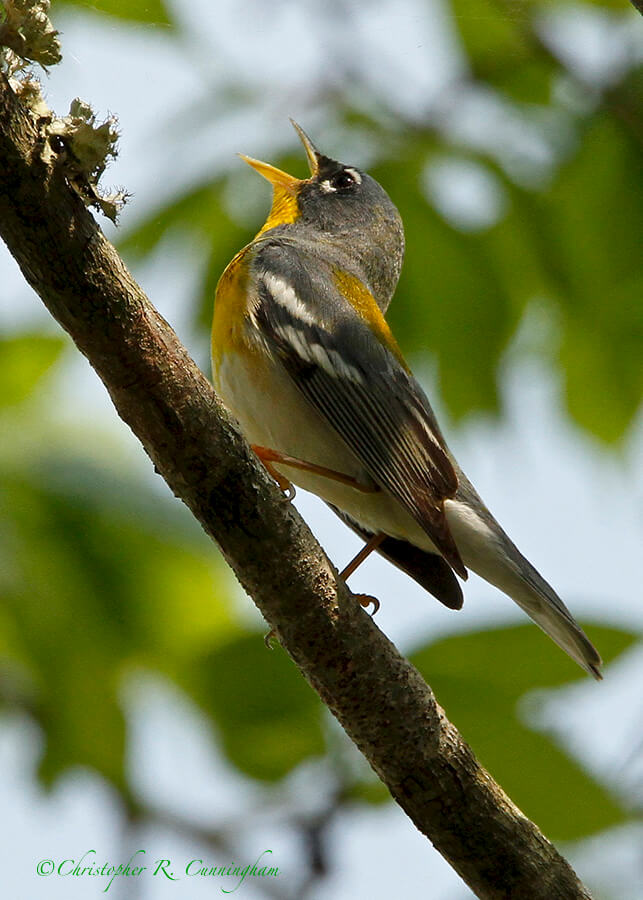 The only thing better than singing is more singing.—Ella Fitzgerald
©2014 Christopher R. Cunningham. All rights reserved. No text or images may be duplicated or distributed without permission.