Those who live by the sea can hardly form a single thought of which the sea would not be part. –Hermann Broch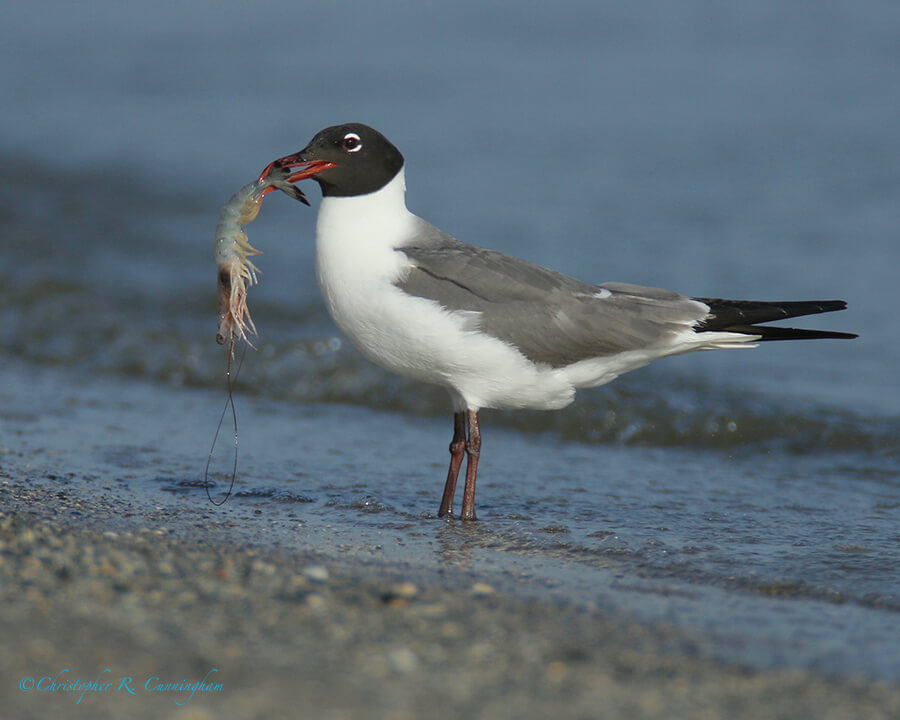 Over the past week or so, I've made several dawn and dusk visits (once with Elisa) to the East End/East Beach area to observe and photograph summer shorebird behavior—which abounds at this time of year. Unfortunately by 8 am the area has been a blazing inferno, making photography a challenge.
In an earlier post I mentioned the appearance of a new tidal channel near the East End Lagoon Preserve. This week I took a look-see to find out the status of the new channel and the impact it might be having on the wildlife of the area. As I expected, the channel has expanded: it is now about twenty yards wide at the mouth during high tide. A Reddish Egret patrolled the channel mouth while Laughing Gulls, Royal and Sandwich Terns, and the odd Willet mostly stood around while I photographed them. They were taking some interesting prey, though.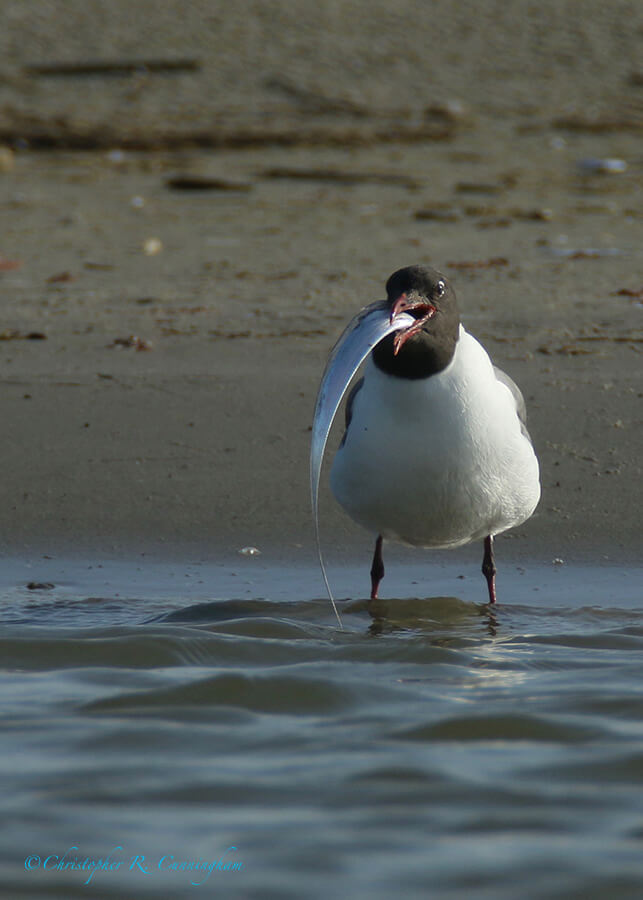 During the warm months, a strange, eel-like fish, the Atlantic cutlassfish (aka ribbonfish), is abundant in the bays and channels along the Texas Gulf Coast. Laughing Gulls and Royal Terns were having a field day eating them this week. Although the birds consumed them enthusiastically, both species seemed to have difficulty swallowing the fish's long, thread-like tail. Some birds were walking around with a silver thread trailing out of their beaks!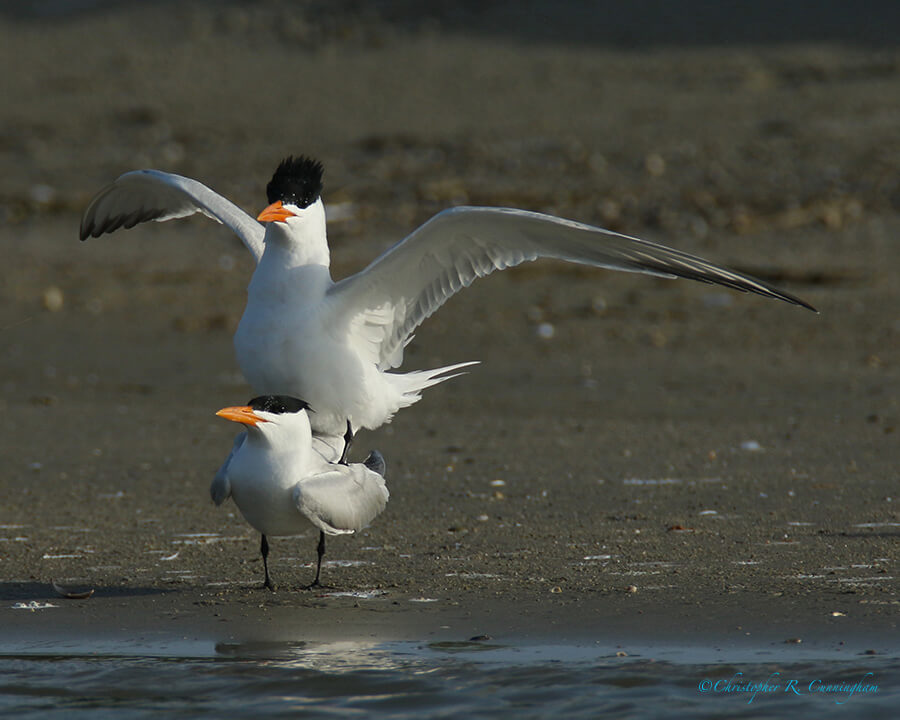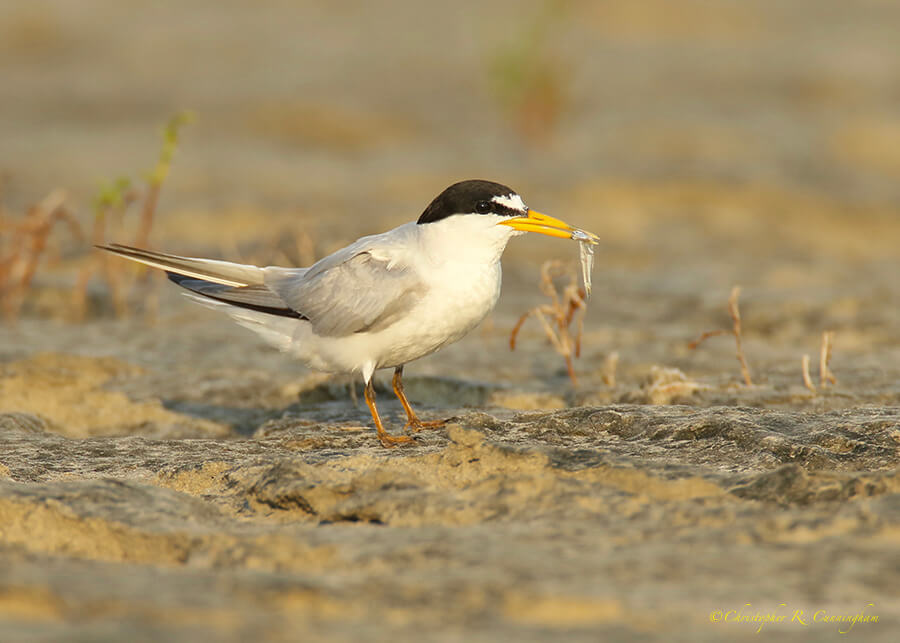 The real story at this time of year on Texas beaches and barrier islands is, of course, breeding. The Royal Terns, Least Terns, and to a lesser extent, the Sandwich Terns, clearly had mating on their minds. Royal and Sandwich Terns were doing some dancing. Male Royal Terns and Least Terns were presenting females with a nuptial gift of small fish. A few Least Terns were nest-sitting. Some Royal Terns were copulating right out in public. Gracious! What will the drunken fishermen think?
Plovers, too, were everywhere on the East End of Galveston. Wilson's Plovers were breeding along with Least Terns in the protected areas. Snowy Plovers were running around everywhere, but likely not nesting—their coastal nesting areas are further south in Texas. A few Black-bellied and Semipalmated Plovers were standing around trying to look innocent—as if we didn't know that they are tardy for an appointment in the high-Arctic. Or perhaps they are among those rare birds that reside in Texas during the summer but do not breed?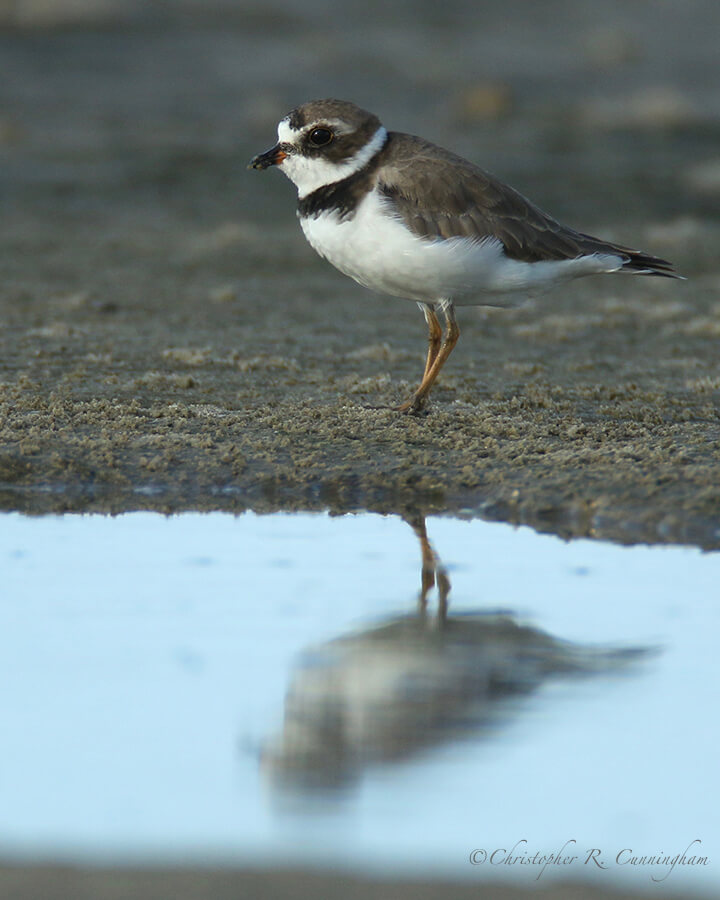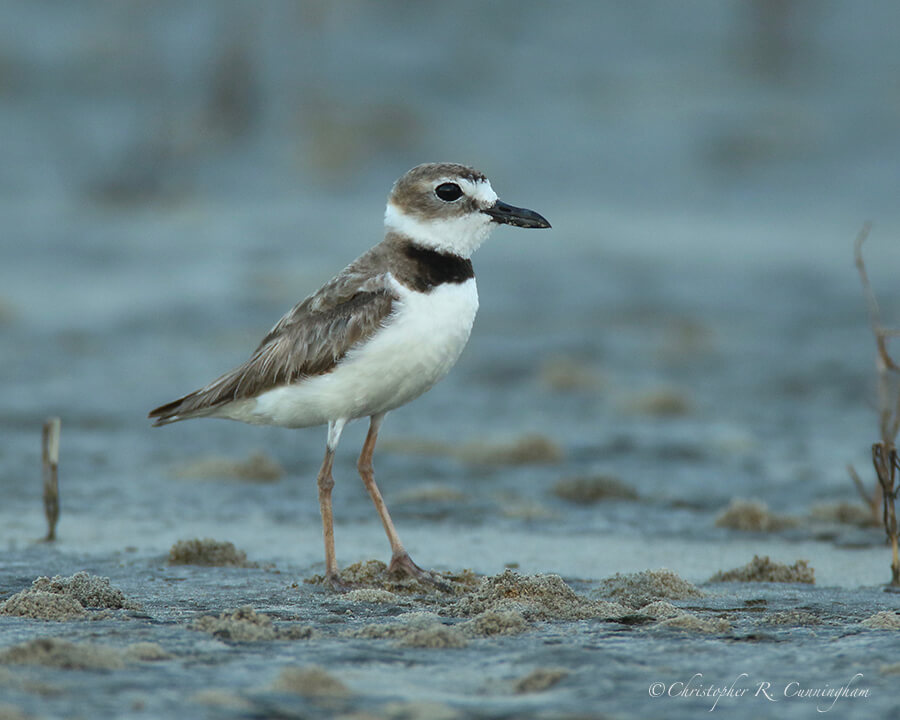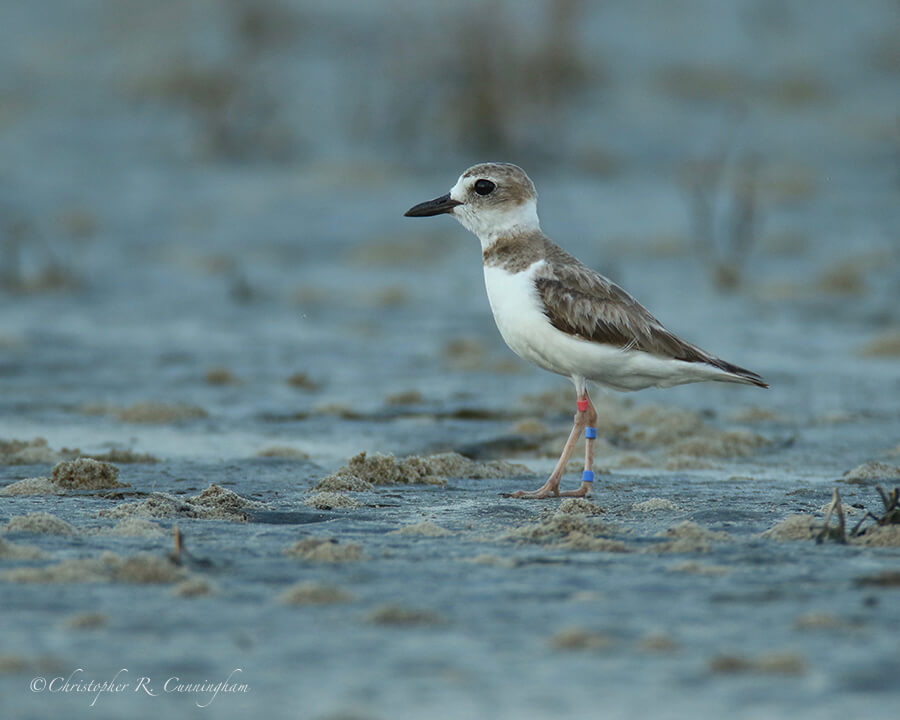 Finally, lending a splash of color to the seascape were American Avocets in breeding colors. These birds are either very late spring migration stragglers or belong to scattered clusters of birds, rare summer residents, that inhabit the Texas Coast. Whatever their story, it's nice to be able to see shorebirds in breeding (summer) and non-breeding (winter) plumage at the same locale.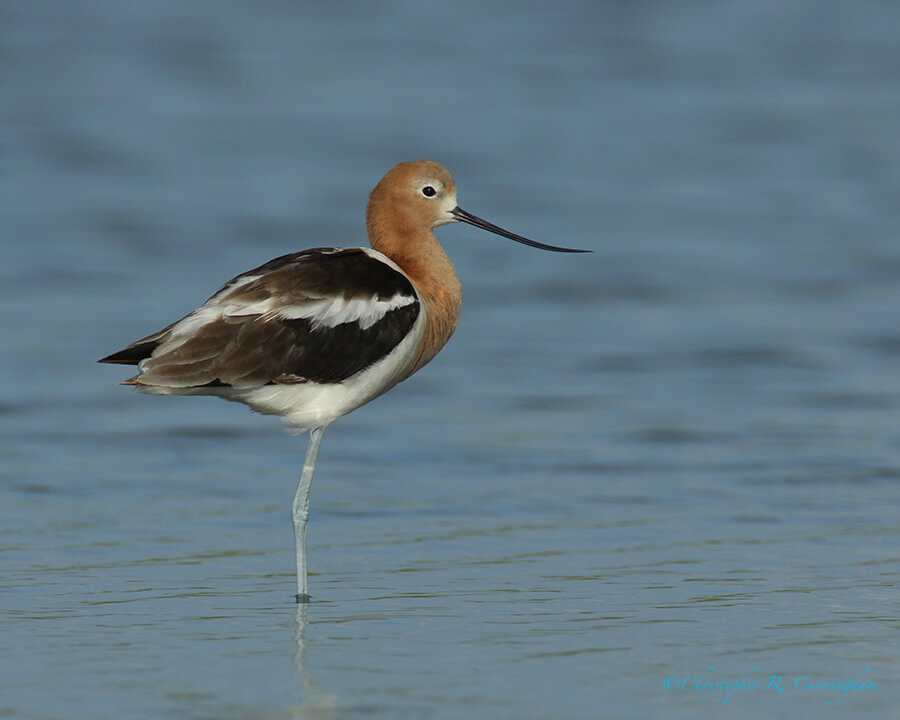 ©2016 Christopher R. Cunningham. All rights reserved. No text or images may be duplicated or distributed without permission.