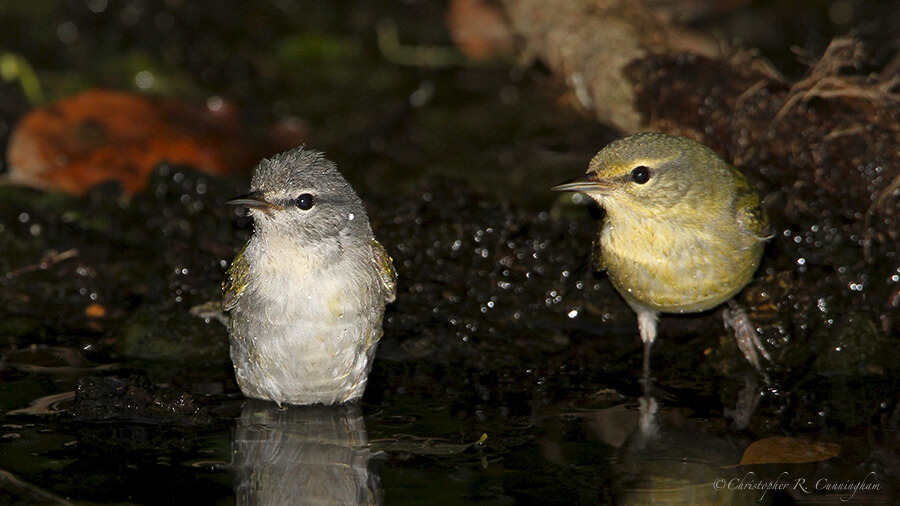 Most birds are enthusiastic bathers. They bathe in standing water, rain, dew, wet leaves—even dust. This bathing keeps feathers in optimal condition for flight and thermoregulation. Excess oil and bits of detritus that can clog or dishevel the fine structure of feathers (barbules and barbicels) can be removed by a good rinse. After a flight across (or around) the Gulf of Mexico, it probably feels pretty good, too. Many birds wade out into to shallow water and splash around a bit, usually producing a spectacular shower of droplets. The salinity seems not to matter much, as birds bathe in fresh, brackish, and salt water with equal gusto. For a discussion of bird bathing in gory detail see that monumental tome, Terres (1991).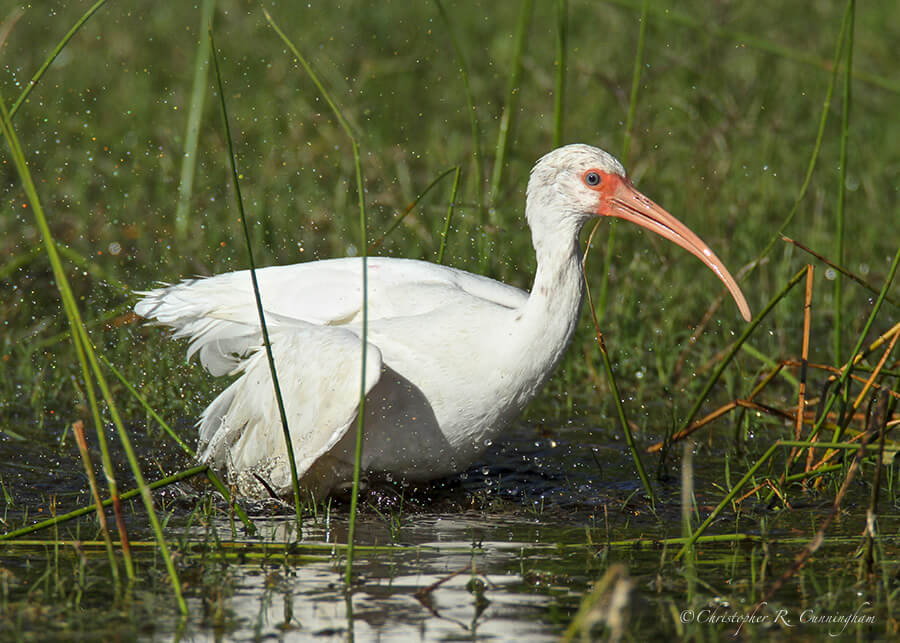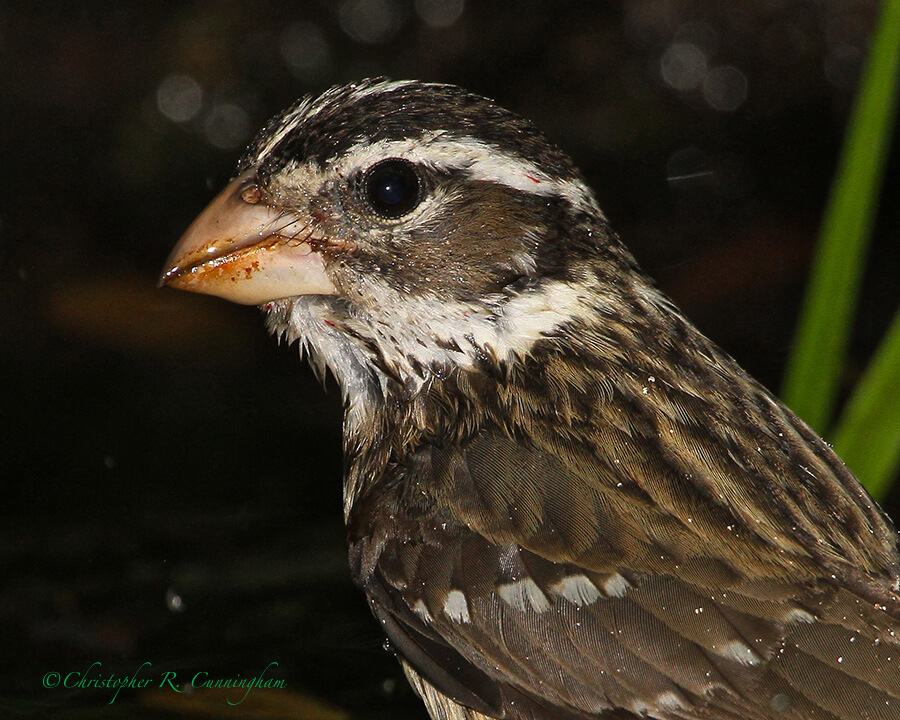 The best place that I knew of to watch bathing Neotropical migrant songbirds was the main dripper at Lafitte's Cove, Galveston Island, Texas. During past migrations it was commonplace to observe Northern Parulas, Tennessee, Black-throated Green, Magnolia, Yellow, Hooded, Yellow-rumped, Black and White, and sometimes other less common warblers, plus vireos, cardinals, catbirds, grosbeaks, tanagers, and orioles bathing in the shallow water. Typically after bathing, birds would fly up to a low branch to fluff and preen—thus avoiding the snakes and cats that prey on drinking and bathing birds in the sanctuary.
A visit to the site this week, though, revealed that the dripper area has been (Gasp!) remodeled! A Wooden table-like platform now sits where the main pool used to be. This new arrangement seems much less conducive to bathing, but further observation is required to make a final pronouncement. (Sidebar: for anyone thinking of visiting Lafitte's Cove, as of last Sunday, Hooded and Black and White Warblers and Yellow-throated Vireos were about—but, the flood of migrants hadn't yet started.).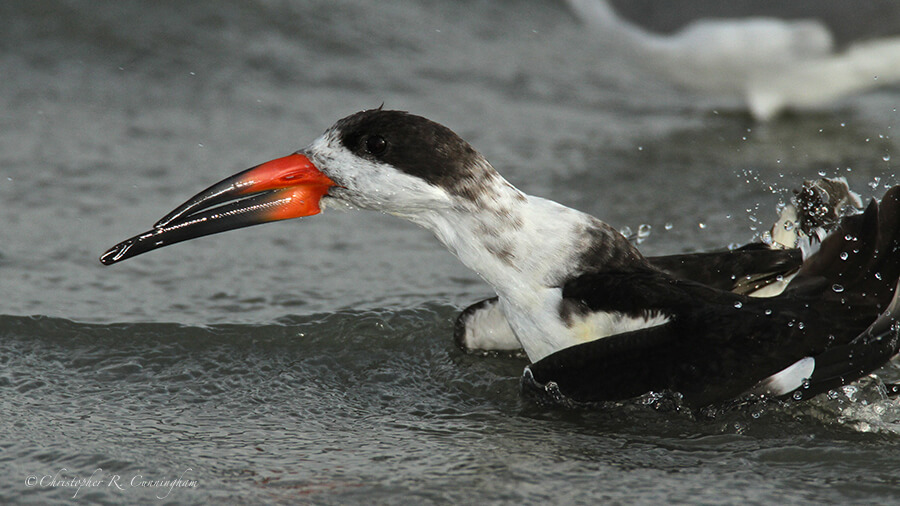 Birds display a wonderful range of behavior to be observed and photographed. Much of it involves water, including drinking, bathing and fishing. Waders will even dip prey items into water before swallowing to rinse off grit and provide lubrication. Clearly the best places to go birding are around water. Although I enjoy observing all types of bird behavior, my favorite type of bird photography is still documenting hunting and fishing strategies (and predator-prey interactions—you knew I had to sneak one of those in!).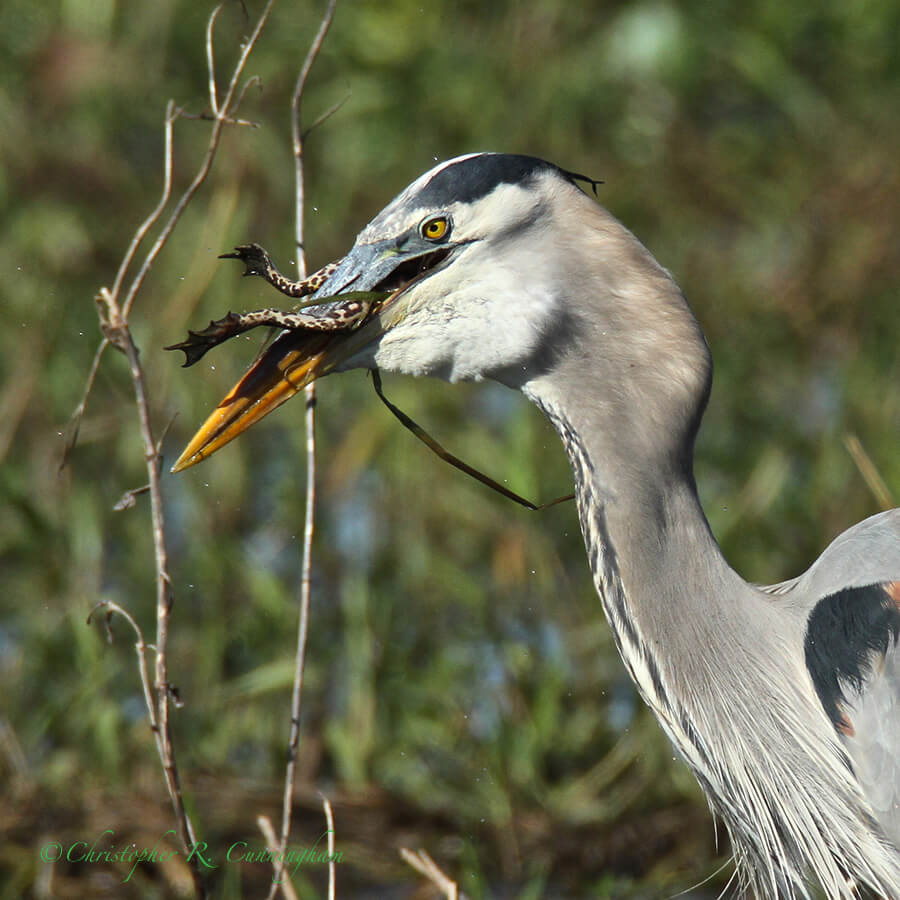 Reference
Terres, John K. 1991. The Audubon Society Encyclopedia of North American Birds. Wings Books. New York. 1109 p.
I could tell my parents hated me. My bath toys were a toaster and a radio.—Rodney Dangerfield
©2015 Christopher R. Cunningham. All rights reserved. No text or images may be duplicated or distributed without permission.